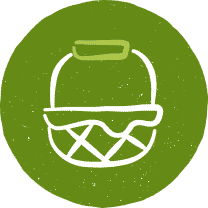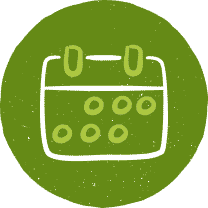 When:
Nov. 29, 2023 from 5:30pm to 7:30pm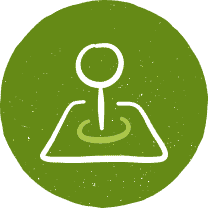 Where:
Seva Teaching Kitchen (1810 K Street NW)
About The Event
Social Practice Artist and GW MFA student Shawn Shafner invites you to attend Acorns: Forest to Food, a gustatory celebration and thoughtful examination of this oft-neglected nut. Presented as part of the larger Acornucopia! project on view in Smith Gallery 102 from Nov 14 – Dec 1 (complete details and viewing hours here).
Acorns: Forest to Food features a tasting and discussion. In the first hour, Zí Proctor, a Piscataway farmer and stewardship coordinator for the Accokeek Foundation at Piscataway Park, and Bodhi Vasilopolous, avid forest gardener, forager & educator, will show us how acorns are processed into flour and make fresh acorn pancakes for sampling. We'll also enjoy acorn coffee, and taste dotori-muk, an acorn jelly prepared by chefs Caleb Jang and Roren Choi, the husband and wife team behind the Korean-American culinary concept Magpie and the Tiger. In the second hour, we'll be joined by Alexis Dickerson, a community conservationist from Potomac Conservancy's Tomorrow's Trees, for a panel conversation moderated by artist Shawn Shafner about the cultural, culinary and ecological value of oak trees and their seeds.
Acorns: Forest to Food is graciously hosted by the GW Culinary Medicine Program at the George Washington University School of Medicine and Health Sciences. The event will be held at the beautiful Seva Teaching Kitchen (1810 K Street NW).
The program was made possible thanks to generous support from the Global Food Institute, founded by the George Washington University and José Andrés with a mission to transform people's lives and the health of our planet by changing the way we view food's integral role in creating a greater world.
Event Location
Seva Teaching Kitchen (1810 K Street NW)
1810 K St NW
Washington,
DC,
20006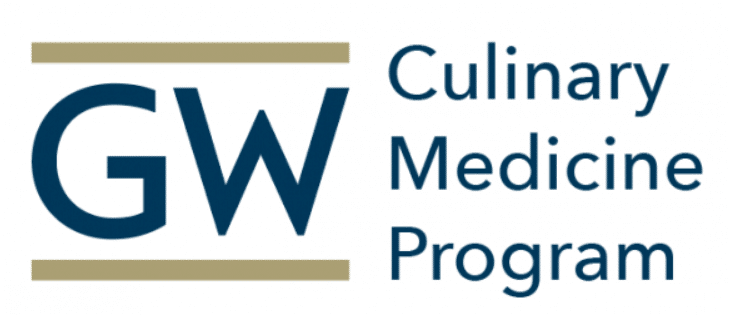 About GW Culinary Medicine Program
Culinary Medicine is the intersection of the art of cooking with the science of nutrition and health promotion.
Register for this event
Registration for this event is being managed on EventBrite. Click the button below to be directed to evenr registration.
Registration Closes
November 29, 2023 at 5:00 pm